Shanghai Sinoexpo Informa Markets International Exhibition Co., Ltd. (IM Sinoexpo) is the first joint venture exhibition company in China founded by Informa PLC- World's Largest Event Organiser and Shanghai Sinoexpo International Exhibition Co., Ltd (founded in 1992, the first private exhibition enterprise in China.) in 1998.
The company's annual total rental area has reached 1.5 million square meters (2019), creating multiple trading opportunities for a million buyers around the world. The Online business includes 8 B2B portals, 2 B2P sourcing mini-programs and 1 APP.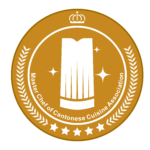 Celebrity Chef Professional Committee of Guangdong Food Culture Research Association,aims to unite people from all walks of life, celebrity chefs, culinary masters, management masters, catering masters and other professionals related to the hotel catering industry and various industries of food culture, research and promote the development of Lingnan food culture and Chinese food culture, and the synchronous development of related industries and social economy, especially to promote the transformation and upgrading of hotel catering industry and food culture research related industries and the progress of food quality and safety, so that Lingnan food culture and world catering culture have a higher level of development, and at the same time promote the inheritance and innovation of culinary art.